What kind of cookies can be found on a SimDif site?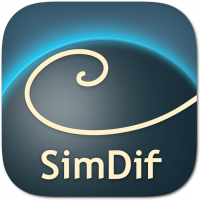 This site, SimDif and Privacy
If you read this, it is most probably because you have clicked on a notice present on a website made with SimDif. SimDif is a website builder created by Simple Different Co. Ltd. and hosted in France. 
Since its creation in 2009, the respect for the creators of the websites, the control of their own data, the protection of the visitors of produced website(s), always have been paramount in the way we conceive and run our service.
Users should be informed that while visiting the SimDif website, a cookie may be placed on the user's Internet browser. A cookie does not directly identify the visitors. Typically a cookie records information about the navigation of the website the user is visiting, for example, the pages visited and the date and time they were visited.  This can be read by the browser on subsequent visits.
What Cookies can be present on a SimDif site?
It depends on the services the author of the site will use.
Google use several cookies around their services, like Google Maps, Google Analytics, Google recaptcha but also Youtube. 
AddThis, are the buttons facilitating the social sharing of this site, but it is also tracking the number of visitors on this very site.
Flickr, if the author used one their pictures, Flickr places a simple tracker to show a link to the original picture.
PayPal also use cookies if the author of the site uses their buttons and cart.
It is virtually impossible for SimDif and the creator of this website, to control what these cookies actually do. We assume that they also respect the European laws about use of data usage and data privacy (GDPR). You can read more about the GDPR here.